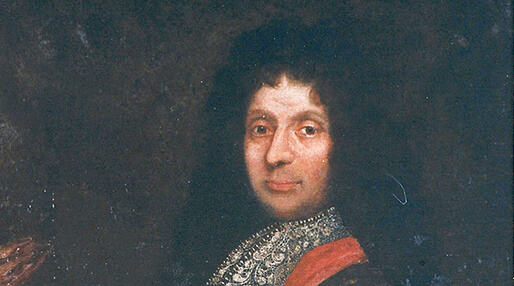 1747
The Parfumerie Galimard, founded in 1747, is one of the first French Houses of Perfumes.
Jean de Galimard, Lord of Seranon and member of the « Glovemakers and Perfumers» guild,
supplied the court of Louis XV « the well-beloved » with olive oil, pomades, and perfumes of which he invented the first formulas.
Thanks to the precious scents indigenous to the French Riviera, Grasse was awarded the title of World Capital of Perfume.
At the end of the 18th century, Grasse laid the foundation for a powerful industry with the extraordinary development that we see today.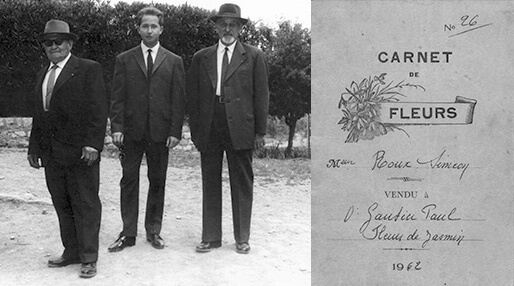 Years 1920 to 1940

In the Maritime Alpes lowlands of Grasse, Siméon Roux, a First World War veteran and Knight of the Agricultural Merit, grows the prized orange blossoms and jasmine for the most important perfumeries of Grasse.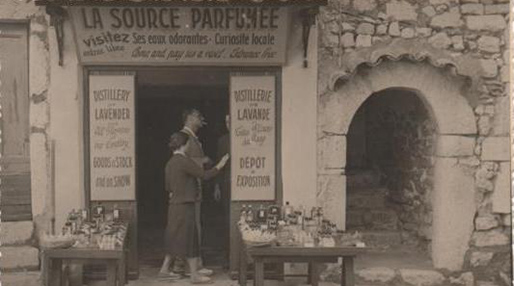 1950
Chemical engineer, Joseph Roux spent his childhood in his father Siméon flower fields: this is how the idea arose to create a distillery in Gourdon, medieval village located on the heights of Grasse, close to the flower fields grown by his father. The distillery will be named "La Source Parfumée".
At the same time, Joseph brings to life the history of Jean de Galimard by opening a perfumery in the mansion house of the Count of Thorenc, situated in the heart of the old town of Grasse.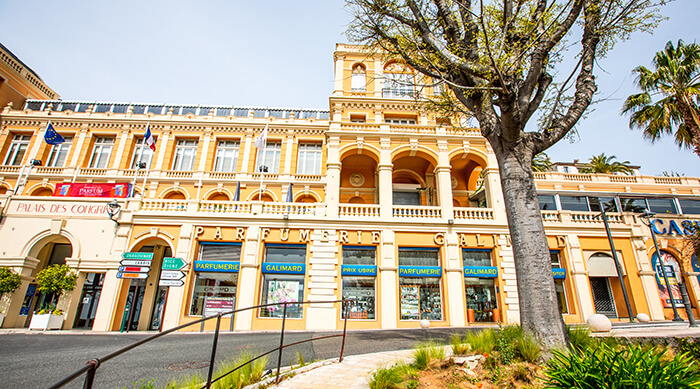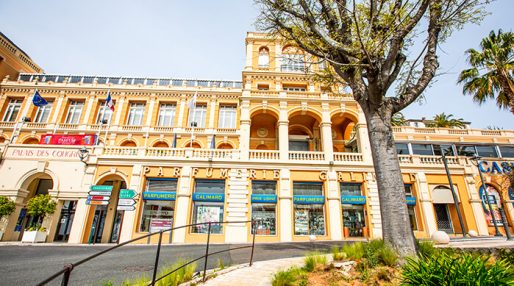 1965
Joseph, shouldered now by his wife Marie-Jeanne, opens a boutique on the prestigious Cours Honoré Cresp, on the ground floor of the magnificent Municipal Casino of Grasse.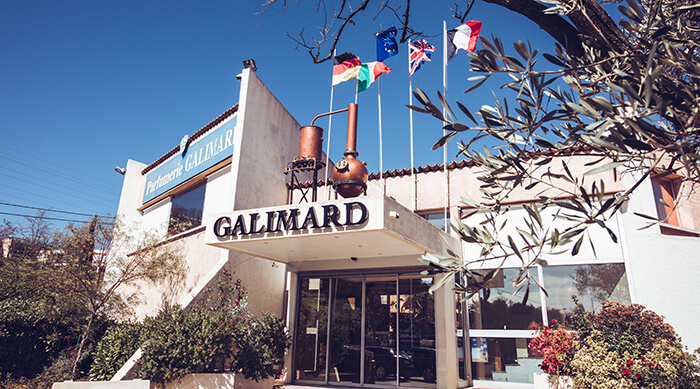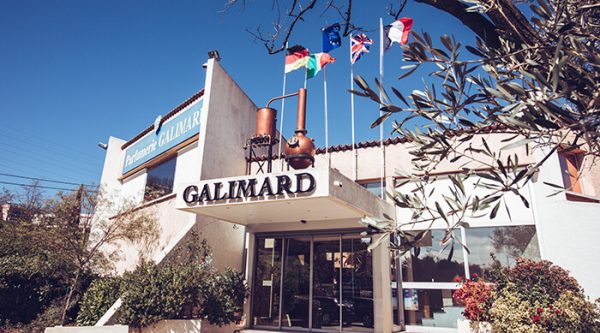 Years 1980
Jean-Pierre Roux, son of Joseph and Marie Jeanne, carrying on the family tradition, decides to reveal the secrets of the perfumes to the numerous visitors coming to the region.
Inaugurated in 1980, the Factory-Museum (located on the road of Cannes) introduces visitors to the world of Perfumes and to the know-how of the Grasse Perfume Industry.
Galimard inaugurates in 1986 a new factory, formed also of a traditional soap manufacturing, in the picturesque medieval village of Eze.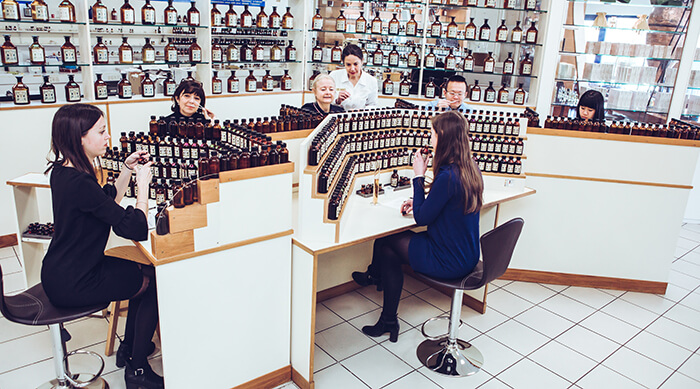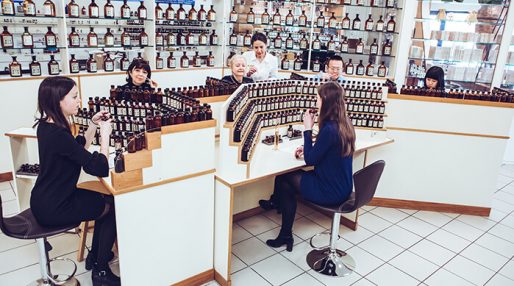 1996
Thanks to his unique concept of Perfume Creation Atelier, Galimard reveals in 1996 to the public the Art of perfume making which was until then a closely guarded secret.
Pioneer and recognized leader in this art also since this launching in 1996, and guided by its vast experience and success in Grasse and around the world, Galimard opens in 2007 its newest Studio des Fragrances on the village square of the picturesque medieval village of Eze.
Experienced and passionate, our Perfumers and Perfumers Assistants share the secrets of our wonderful profession in immersing you in the olfactory world of Jean de Galimard.