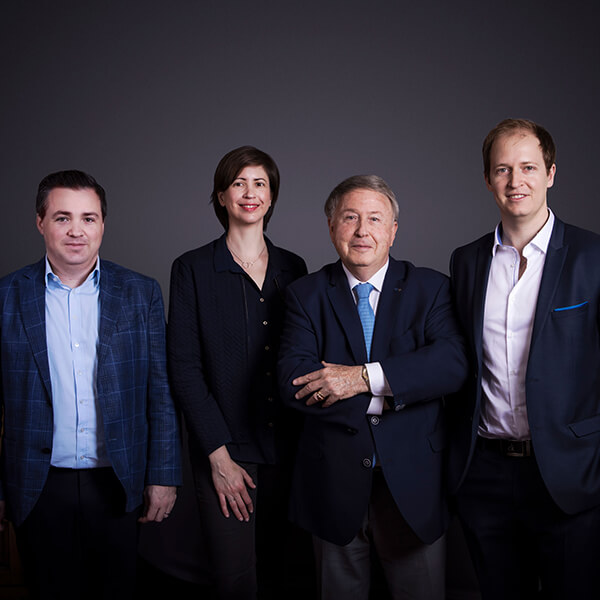 Galimard, a family company
In the 1920s, Siméon Roux, a Great War veteran and Knight of Agricultural Merit, was cultivating the precious orange and jasmine blossoms for the great perfumeries of Grasse. His son, Joseph Roux, having spent his childhood in his father's flower fields and then been educated as a chemical engineer, decided to set up a distillery in Gourdon, a medieval village in the Grasse Country, and to give life back to the Jean de Galimard story by opening up a perfumery in the heart of Grasse.
Having become general manager by the age of 25, Jean-Pierre Roux skillfully carried on the position of Designer Perfumer. With the help of his three sisters, Martine, Elizabeth, and Geneviève and his wife Chantal, they made Galimard shine out, demonstrating their ancestral Grassian know-how in the Haute Perfumerie industry, and sharing that know-how with the ever more numerous visitors.
Their family values of tradition, sharing, and quality are carried on by the new generation that has taken over the business.
Constantly innovating, and with a ready ear for its customers and partners, the passion that the family has for Galimard has never wavered.
Photo: Cédrick Guilbaud, Delphine Roux, Jean-Pierre Roux, Stéphane Roux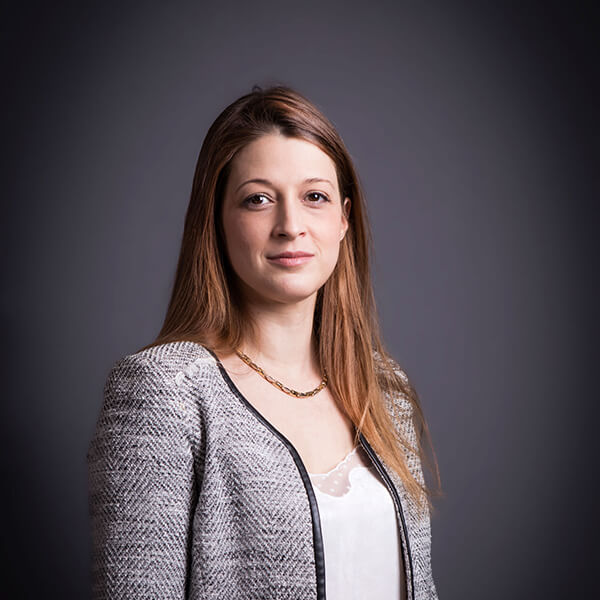 Hailing from Arles, the smells, tastes, and colors of the south of France are rooted deeply in her heart. This is how Caroline turned, very early on, towards the passion-career known as Perfumery. After completing her university studies, she became a student-perfumer at the Grasse Institute of Perfumery. Her various professional experiences have led her as far as England, but they always bring her back to Grasse! 
For over 10 years now, Caroline has been putting her energy, creativity, and efficiency at Galimard's service. Designing, formulating, regulating, and organizing are only a few of her duties. It is through her listening skills, her strong analytic abilities, and her knowledge of materials and fits that Caroline is able to share with you her passion for her career as a Perfumer.
Musk, amber, jasmine, rose, or wood: in the land of scents, the perfumer (also known as "the nose") is king. They know thousands of scents and are able to analyze the fragrance of a product and attest to its quality. After a few years of practicing, once they have identified and memorized the basic raw materials that go into perfume composition, they are eligible to become a designer, combining scents the way a composer combines notes of music. It is up to them to select the products (both natural and synthetic) and dominant note and then to combine the essences until the juice is achieved. Perfume formulas contain dozens of different components, the doses of which are determined based on how powerful they are, as well as according to the desired results. Studies sometimes take a very long time, and certain perfumes require, for great ones for instance, several years to perfect! Some perfumers work independently for different brands; our Perfumer works exclusively for our House.