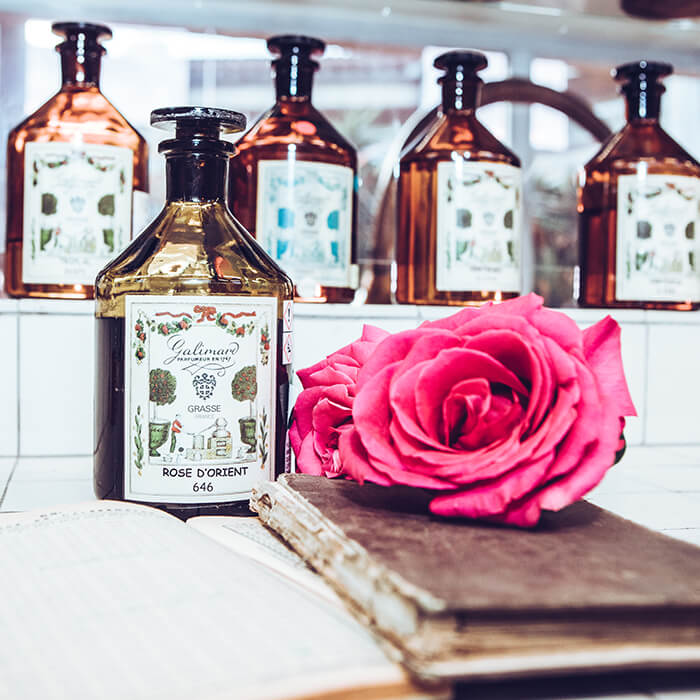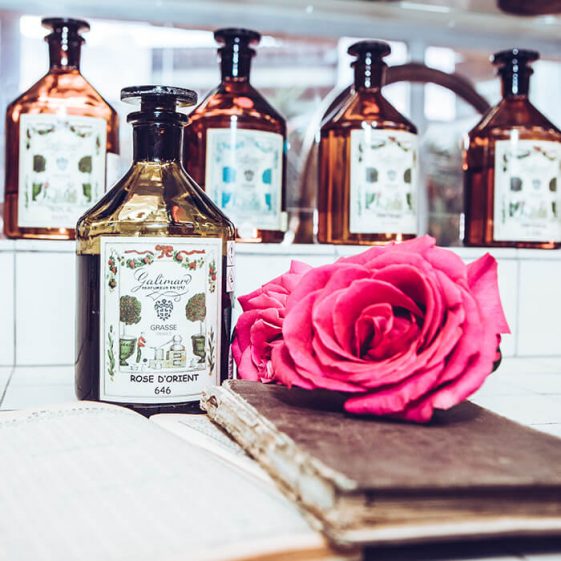 « One who masters scents, masters the heart of Humanity »
Le Parfum, Patrick Süskind
Recognized as an Intangible Cultural Heritage of France, the know-how  "Savoir Faire" associated with the development and Creation of  Perfume in the region of Grasse is without question an historical treasure. Our Cultural Heritage has been declared as Intangible Cultural Heritage of Humanity by UNESCO on 28 November 2018.
Founded in 1747,  and an original Founder of the "Society of Glove Makers and Parfumeurs" and provisioner to the Court of LOUIS XV the PARFUMERIE GALIMARD continues its Historical tradition as a wholly owned family enterprise. Our passionate and multicultural teams endeavor to share the magic of this Art and bring it to life for our visitors.
Sharing our customer's passion, there is nothing we like better than working side by side in helping them discover the wonderful profession of Perfumer-Designer. Our tours and seminars are customer focused while our Labs and factories are dedicated to making our Haute Couture products affordable to all.
In our Boutique style company setting our employees look forward to helping you choose or create Your fragrance or unique creation.
Expert guided visits of our Factories-Museum in Grasse and in Eze-Village
In our Factories-Museum, the techniques and secrets of the creative process will be unveiled, during a lively, entertaining and professional presentation by our perfume specialists.
The free guided tours are held 7 days a week, throughout the year.
In our boutiques, you will find our fragrances, cosmetics, home scents and soaps lines at advantageous factory pricing.

Galimard is branded Qualité Tourisme™.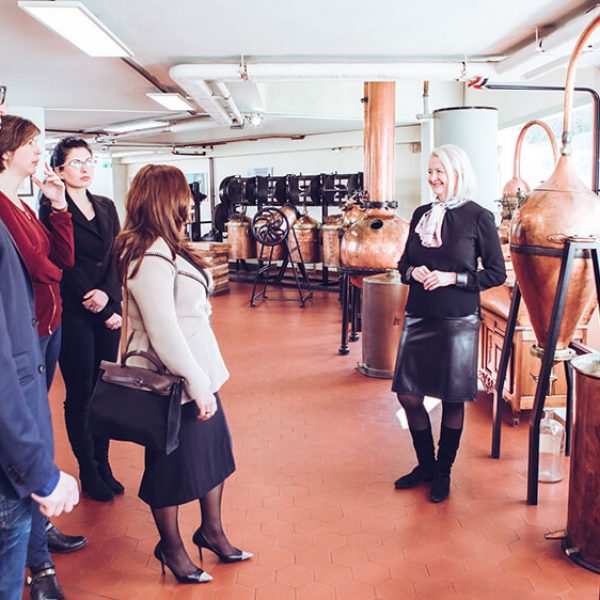 Perfume creation workshops at our Studios des Fragrances in Grasse and in Eze-Village
Imagine designing YOUR one-of-a-kind PERFUME that is born of your imagination
One that you will create especially for you, sprung from your emotions and memories.
This personalized approach to designing YOUR PERFUME is a once-in-a-lifetime experience that has been made possible in Grasse and in Eze-Village by the « Studios des Fragrances » from Galimard.
Sit back, relax and follow your nose to let your heart and your imagination discover their path…
Together with our in-house Perfumer, you will discover within yourself the variety of emotions aroused by the scents that will allow you to create Your Ideal Perfume.
Your own Corporate Perfume
Our Private label department offers its expertise and guidance for companies and individuals looking to promote their brand through fragrance. To help you create your Perfume, you can rely on our in-house Perfumers and creative team's wealth of knowledge, experience, and deep understanding of the foreign markets.