Blog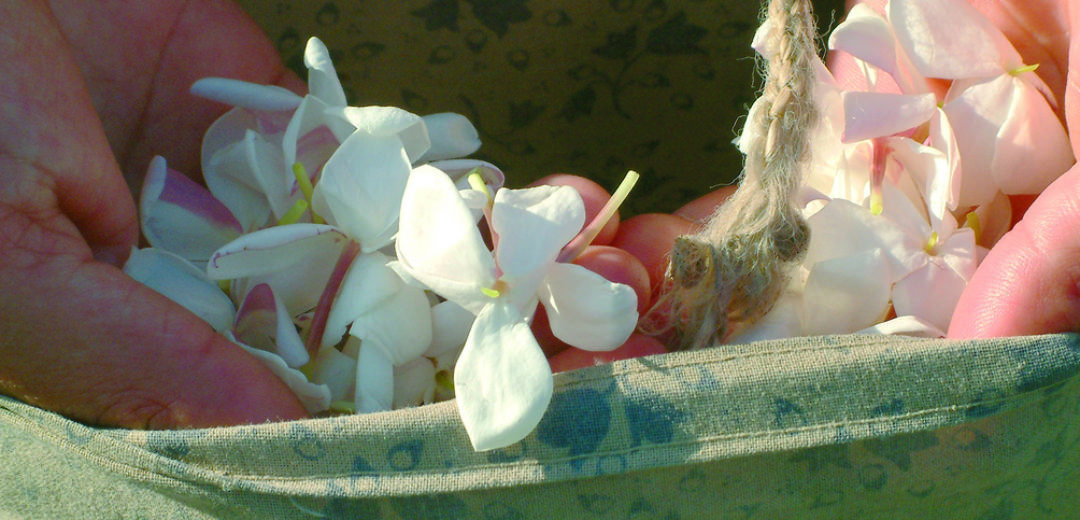 Perfume plants grown in Grasse : jasmine
The jasmine grown in Grasse is called Jasmine Grandiflorum, or "large-flowered" jasmine; it has been present there since the 17th century. The tanners of Grasse had the idea of cultivating this flower to infuse leather with its fragrant floral oils, and gloves intended for the nobility were perfumed in this way. This technique propelled the Grasse region to the rank of "world perfume capital".
Jasmine cultivation in Grasse is a niche production that has a rich historical past, where agricultural know-how is intimately linked to the knowledge of distillation and extraction. In addition to this expertise, this area enjoys ideal climatic conditions, all of this contributing to production of the highest standards.
The Grasse region is one of the few geographical areas where jasmine can be grown outdoors; it is easy to maintain and requires little care, so it develops perfectly.
Jasmine has been particularly honored in Grasse since 1946, where it has its own festival: it
is celebrated every year on the first weekend of August.
Characteristics, smell, aspect : its peculiarities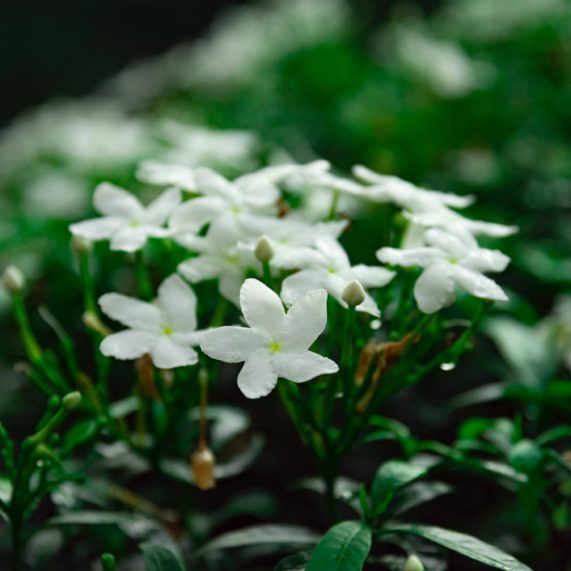 Jasmine cultivated in Grasse has every quality to charm: pretty, white, star-shaped flowers and a unique, balanced, and delicate fragrance. Its sweet, powdery, subtle scent, its aromas mixed with flowers and fruit make it a particularly prized flower.
It is all of these reasons that led tanners to favor the cultivation of this spontaneously flowering species and perfume creators to include it in the formulas of their perfumes.
The jasmine flower belongs to the Oleaceae family. It originated in the Himalayas and is found today from India to Africa, as well as along the Mediterranean coast; however, it is unfortunately becoming increasingly rare.
It is a semi-climbing plant that needs to be supported by a post to rise. Jasmine can easily reach 2 meters in height and has very dense foliage. Its growth is relatively fast and it produces multiple shoots. It flowers in summer, between June and October, and sometimes in November if the weather is mild. If it is too hot and the soil is dry, it stops flowering in August and resumes flowering in September when the weather is wetter.
Large-flowered jasmine, much sought-after in perfumery, requires delicate handling. As at many local perfume plants, it requires manual work that cannot be replaced by machines. From picking to weighing, the processing is basic.
To preserve all of its qualities, we harvest it only at dawn, from July to October depending on the year. Picking is ideally done at dawn because, at that time, the flower gives off its most intense fragrance. The jasmine flowers are detached, very delicately, one by one.
The harvest is long: from 7 a.m. to 1 p.m. to pick two kilos, sometimes three kilos for the best pickers.
It should be noted that 8000 flowers are needed to obtain one kilo and that after processing, one liter of jasmine absolute represents nearly 650 kilos of flowers.
Discover our jasmine fragrances
See also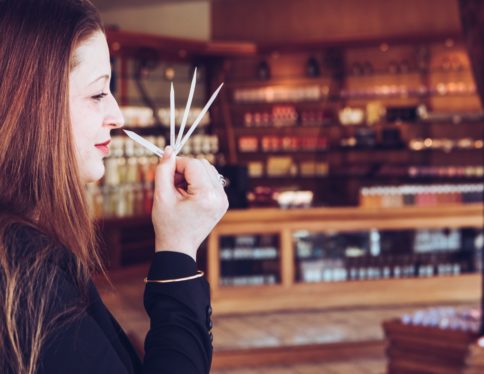 Written on 1 June 2022
Shrouded in a fragrant haze of mystery, many of us wonder what it would be like to become a Perfumer. At Galimard we have the honor of having an in-house « Nose » who is ready to answer all your questions! Did you always dream of becoming a Perfumer? Ever since I was little, I loved experiencing […]