Blog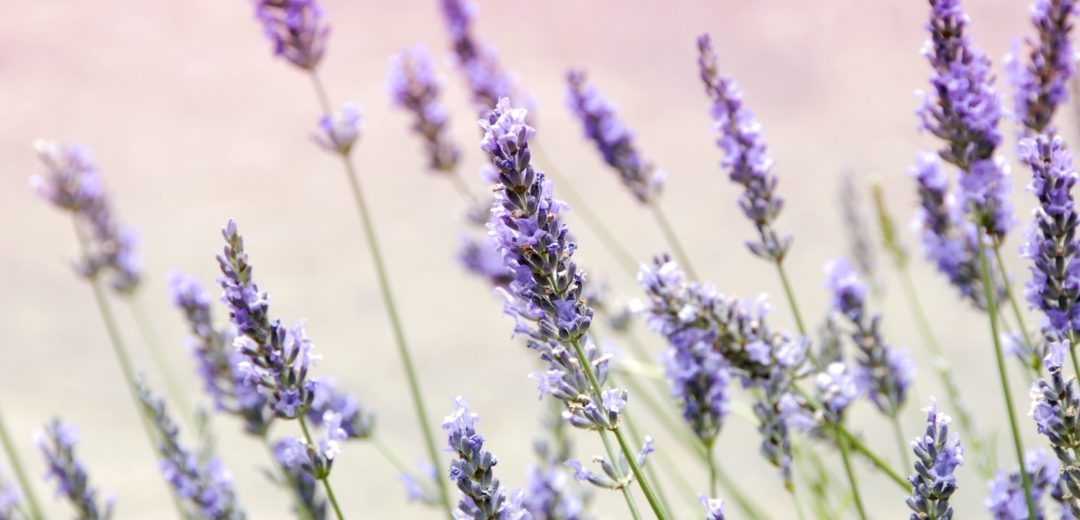 Seasonal Flowers & Fruits in perfumery
Our moods change with the seasons, we adapt to the temperatures and so does our wardrobe. Our tastes and desires change with the atmosphere around us.
So why not match our choice of fragrance with our emotions?
Why change your perfume depending on the seasons?
Renewing yourself is not just a state of mind, it is also about dressing differently, giving yourself a small touch of originality, both visual and olfactory. Perfume is a real ritual. Although the gesture is quick, for many of us it has become a habit that continues over the years and seasons.
Changing scent each season allows you to adapt and be in harmony with the environment. It is common to have several fragrances at home, to change them regularly and not to stick to the same scent all your life.
So why not change your perfume? This will prevent you from becoming accustomed to the same scent, because by wearing the same scent every day, your olfactory perceptions will eventually get used to it and you will eventually no longer perceive the smell!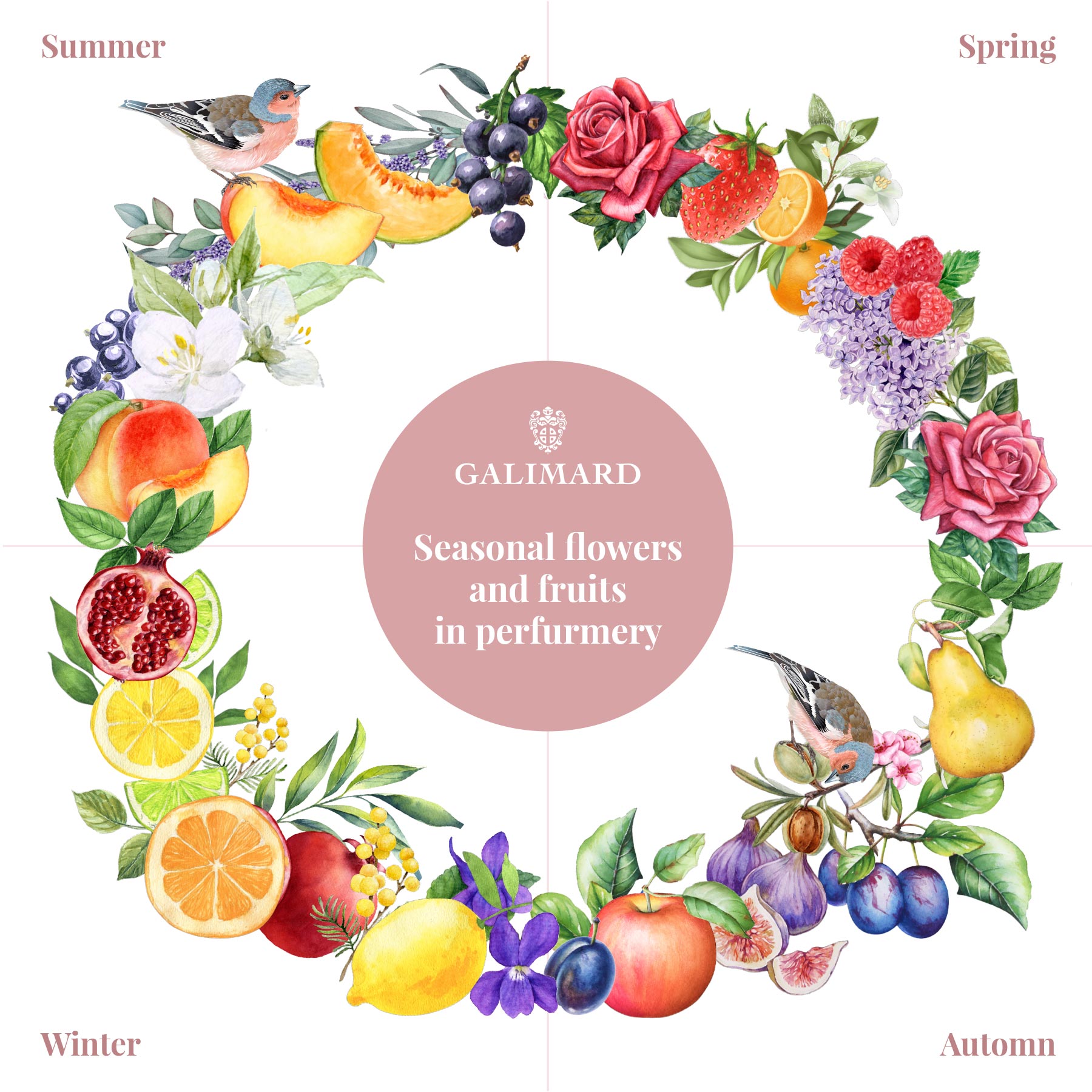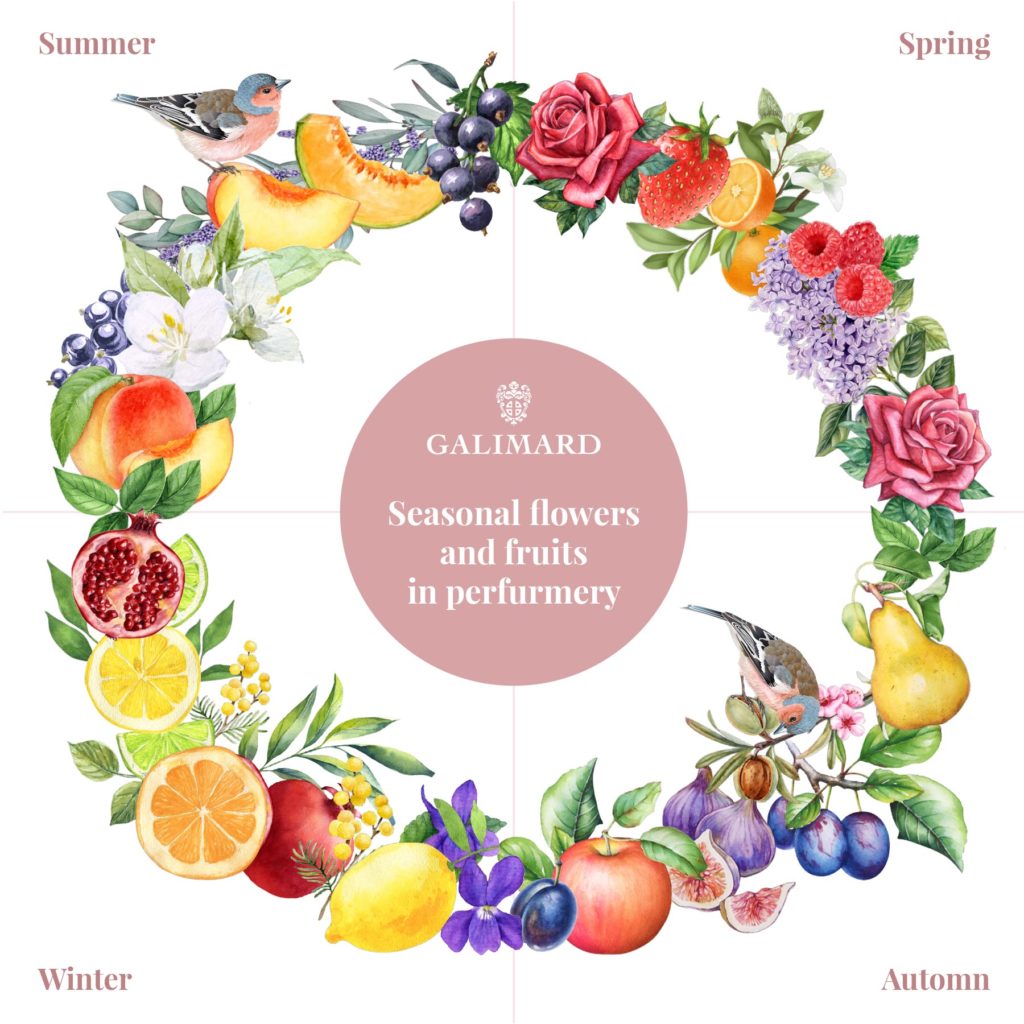 In summer, bet on freshness, lightness and sensuality!
Summer is often associated with fresh, exotic and light scents.
The citrus family is renowned for offering some of the most fashionable fragrances during this beautiful season. If you are looking for a touch of sweetness, try Féminissime, a fruity and flowery fragrance, and for Men the fragrance 1747, with generous fresh notes like lemon and lavender.
Lavender is a must-have summer flower that embodies cleanliness and freshness and evokes fond childhood memories for many of us.
One of our latest creations, Solenzara, places lavender at the heart of its composition; its formula is softened by jasmine, another summer flower, and orange blossom.
During this lovely season, you can also select a more exotic fragrance like L'été Dernier, with its notes of Ylang-Ylang, tuberose and tiaré flower.
Note that it is preferable not to use perfume on parts of the body exposed to the sun.
In autumn the holidays are over, the days are shorter and the temperatures colder. This season has few colors, it is bathed in gray and white. Now is the perfect time to choose a calming and comforting scent. The ideal fragrances for fall are warmed by vanilla, woods, amber or musk.
With its powdery floral notes and its amber background, Plumetis will warm you up ladies; As for you gentlemen, Aventure will enliven your days with the liveliness of its black pepper and pink berries!
Winter scents: need for warmth
When the temperatures drop and the night falls quickly, we can dare to try the rich and deep scents! You can select oriental, woody, amber and gourmet notes. These fragrances heat the body and mind, and remind us of the festive atmosphere of the end of the year celebrations.
You can choose an enchanting fragrance like Accroche-cœur with its sweet notes of cinnamon, or Bois de Lune, a fresh woody fragrance with delicate scents of orchard fruit.
In spring we adopt lighter scents. The beautiful days are back, nature is waking up and the days are finally getting longer. The green and floral scents are perfect for this season, such as lily of the valley and jasmine which will leave a pleasant trace of freshness on your passage.
Discover our Pêle-Mêle fragrance, rich in spring notes sprinkled with peach and plum. As for the Mezzanotte fragrance and its bright fruity notes, it will delight men with its novelty.
Even if you think you have found YOUR perfume as a faithful companion in your daily life, let yourself discover other scents to vary your pleasures and discover the richness of all the existing notes!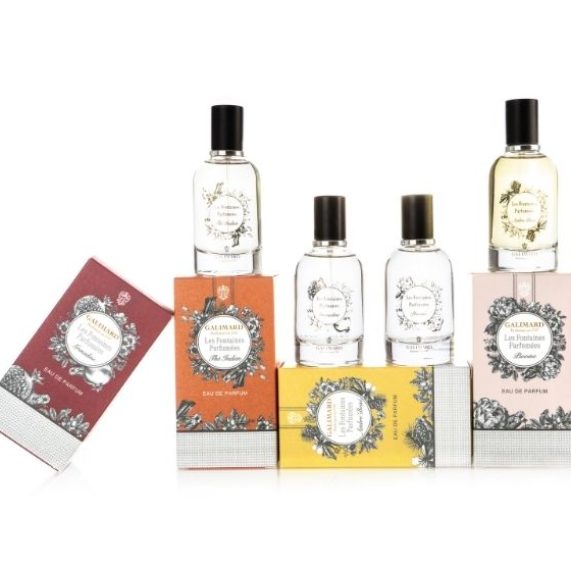 Good news !
To celebrate the arrival of summer, take advantage of a 50% reduction on the Les Fontaines Parfumées collection: order the four Eaux de Parfum at the exceptional price of € 64. Plenty to perfume for each season!
We recommend: Pivoine for spring, Grenadine for summer, Ambre Boisé for autumn and Thé Indien for winter.
See also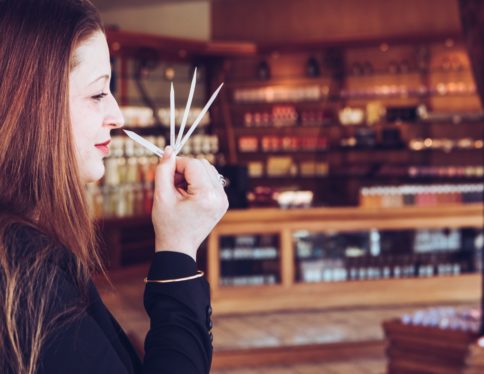 Written on 1 June 2022
Shrouded in a fragrant haze of mystery, many of us wonder what it would be like to become a Perfumer. At Galimard we have the honor of having an in-house « Nose » who is ready to answer all your questions! Did you always dream of becoming a Perfumer? Ever since I was little, I loved experiencing […]