Blog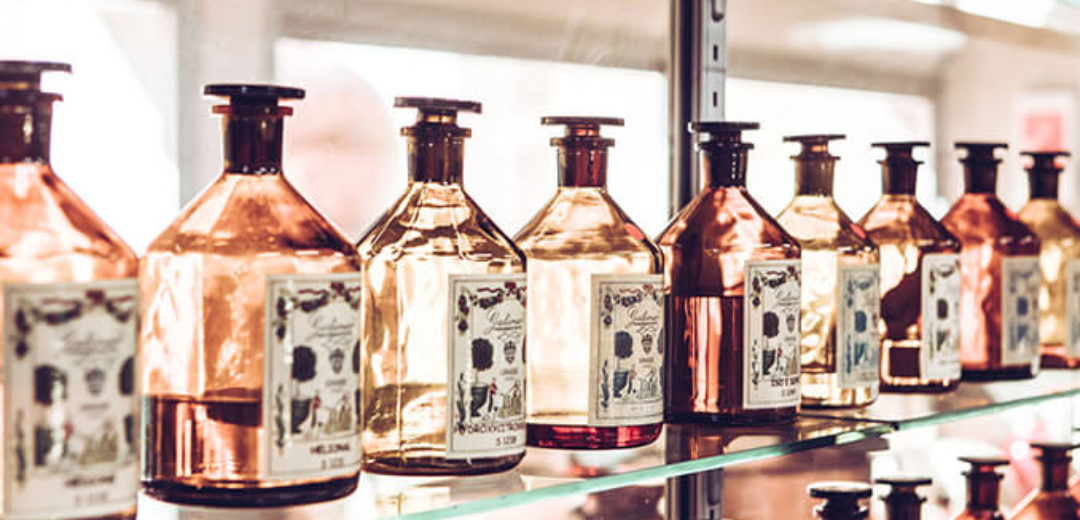 How to choose your perfume ?
Written on 15 September 2021
Like the famous board game, there are 7 major olfactory families: floral, woody, oriental, citrus, fougère, chypre and leather. The fragrances of each family are made up of notes that have their own uniqueness. To choose your perfume well, you have to know how to combine the olfactory notes that you like the most and your personality to find the one that will suit you best. Follow these guides :
In the introduction, we speak of perfume in the broad sense, but depending on the desired intensity you have the choice between perfume, eau de parfum and eau de toilette. To know the difference, we invite you to read our article on the subject here.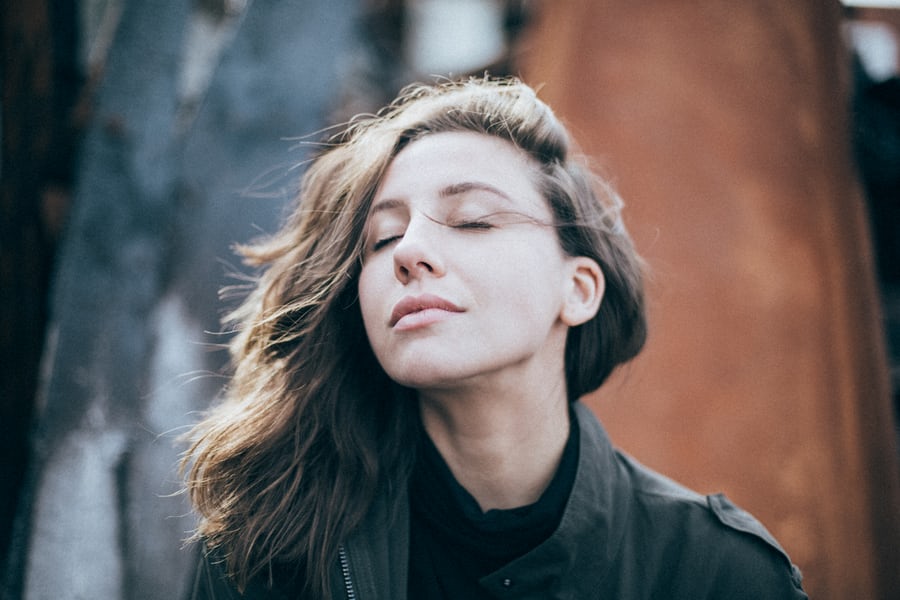 Advertising, bottle design … Aesthetics are everywhere and the image of the perfume is a world in its own right. While this may be part of the final choice, it is ultimately only the smell that will be perceived by you and the people around you. Also and above all, a perfume must please you. The perfume is a privileged moment which belongs to us and which can participate in our well-being. Like a second skin, it reveals us to others and is an integral part of our personality. So we all want to find the right one. What is certain is that the more a perfume is valued, visible and diffused, the less likely you are to be unique. Go for something more intimate, confidential.
Choosing your perfume: our tips  
If you choose your perfume in store, try to isolate yourself as much as possible so that the perfume you really want to discover is not mixed with other surrounding scents. Good to know: the sense of smell is saturated after only 4 or 5 fragrances. Our tip: smell coffee beans! Like ginger with our taste buds, coffee has the power of neutralizing our smell. In our factories and stores in Grasse or Èze, our hostesses will guide you in your choice and can advise you on the fragrances most likely to please you.
Also, it is important to take into account the heart and base notes because the top note that you will feel upon vaporization is the most volatile. Choosing a perfume based on its more lasting notes can therefore be a good tip to make sure you make the right choice and have less chance of getting bored. It is the combination of all the notes that forges the richness of a fragrance, so do not hesitate to inquire about each of them.
Another tip: try the fragrance on the inside of your wrist. Do not rub your wrists against each other, at the risk of breaking the olfactory molecules and denaturing the juice. Finally, wait a few moments for the alcohol to evaporate to be fully aware of the potential of the fragrance being tested.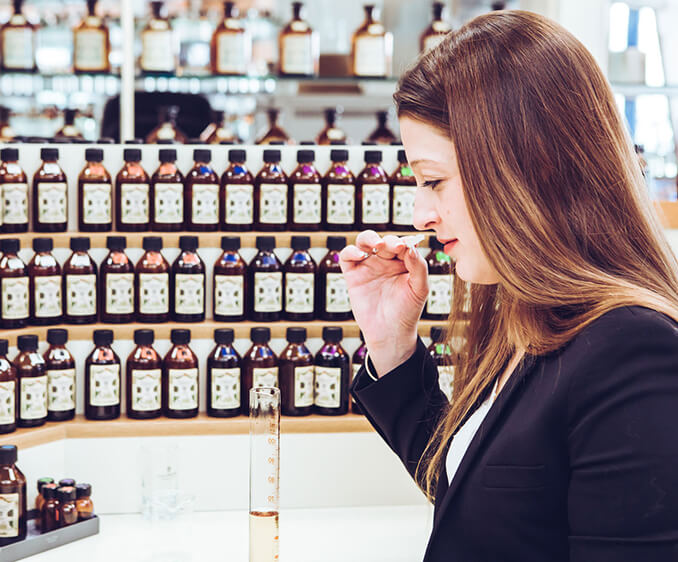 At Galimard, we make sure to share all the notes of our creations to you. You will find the olfactory pyramid of each fragrance on all our product sheets.
You can also visit us in stores or participate in our workshops to find out more about your olfactory personality, your tastes, your preferences… We will be happy to advise you!
Haven't you read our article on the olfactory pyramid yet? Discover it right here.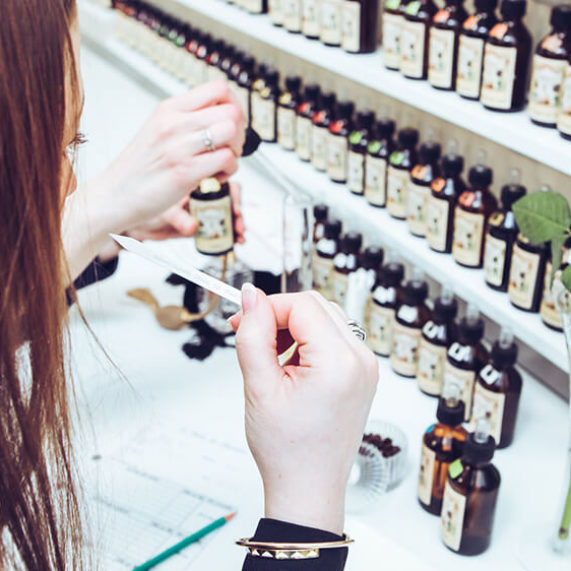 Choosing your perfume remotely: it's also possible!
It can seem difficult to choose a perfume from a distance, online, without having an idea of what it gives off. And yet, there are many tips for not taking any risks and treating yourself to a fragrance that is likely to please:
If you have the opportunity, start by smelling pure ingredients and very distinct notes to orient yourself more precisely towards an olfactory family.
Consult the olfactory pyramids of perfumes that you already know to find out which ones particularly appeal to you and look for similar notes in our creations.
Order a set of samples on our site to test our most popular fragrances.
Are you looking for a gift? We offer you the box of 6 Perfumes (woman or man of your choice) to offer the opportunity to test several fragrances and olfactory families!
Contact us by phone or email, we are at your disposal for personalized advice.
Can't find a favorite in our range? Come and create your totally unique fragrance during one of our workshops!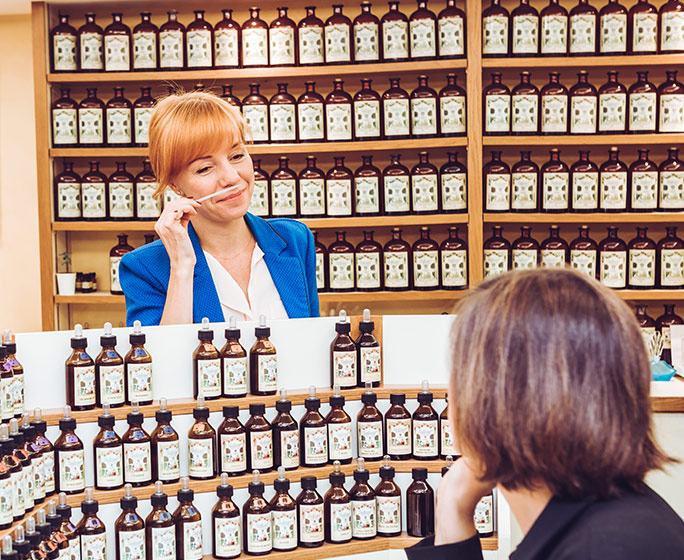 The perfume contributes to your style, to your personality. It can make an impression, stay in the memory because smell is, it must be said, a super power. It is therefore important to choose it well so that it coincides with what you want to convey. So, it's up to you! Which fragrance is right for you?
See also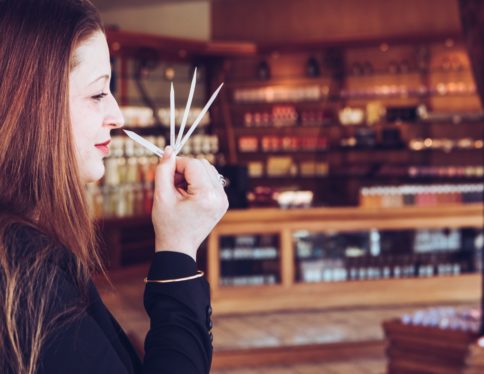 Written on 1 June 2022
Shrouded in a fragrant haze of mystery, many of us wonder what it would be like to become a Perfumer. At Galimard we have the honor of having an in-house « Nose » who is ready to answer all your questions! Did you always dream of becoming a Perfumer? Ever since I was little, I loved experiencing […]